Immediately following the conclusion of the 19th Communist Party of China (CPC) Congress a series of discussions and meetings between top Chinese and Russian leaders made clear that the already close relations between the two countries would be deepened further.
Xi-Putin telephone discussion
On 26 October, shortly after the conclusion of the Congress, President Xi Jinping and President Putin spoke by telephone. According to the official China Xinhua report of their discussion: 'Russia is China's comprehensive strategic partner of coordination, and whatever volatile changes may take place in the international arena, China will not change its determination to deepen relations with Russia, Chinese President Xi Jinping said…
'China cannot develop in isolation from the rest of the world, Xi said. And China is willing to work with Russia to advance bilateral relations to achieve more tangible fruits so as to benefit the two peoples as well as people from all other countries.
'During the conversation, Putin congratulated Xi on his reelection as the general secretary of the Central Committee of the Communist Party of China (CPC)…
'Expressing appreciation for Putin's congratulations, Xi said that the just-concluded congress formulated an overall principle and an action guideline for the future development of the CPC and China… 
'"We have the confidence and the capability to lead the Chinese people toward the goal of the great rejuvenation of the Chinese nation, which is the CPC's historic responsibility and mission," Xi said…
'Putin expressed his sincere wishes that Xi will lead the CPC, the largest party in the world, to continuously score new achievements.
'The Russia-China relationship is a exemplar of harmonious coexistence of major countries in contemporary world, Putin said.
"I am willing to maintain close contact with President Xi to advance bilateral cooperation in various fields and conduct close communication and coordination on major international and regional issues," he said.'
Deputy Prime Ministers meeting
A few days after this phone call China's Vice Premier Wang Yang met with Russian Deputy Prime Minister Rogozin in Chongqing China. According to China's
CGTN
report of the meeting: 'Vice Premier Wang Yang said bilateral trade continues to rebound this year and has good prospects for further development. He hopes both countries keep exploring new areas for cooperation, such as the development of the Far East and the Arctic, as well as the digital economy.
'Rogozin said the relationship between Russia and China is at its best in history, and that Russia would like to further deepen its work with China.
'"We're not just good working partners, we're also close friends. We help each other solve complicated problems while trying to promote exchanges between enterprises from both countries," Rogozin said.
'Rogozin also stressed the importance of efforts such as the "Yangtze River – Volga River" cooperation mechanism. China and Russia established this mechanism in 2013. Chongqing is just one of the important regions within it. Chen Min'er, Party chief of Chongqing, said the municipality would take this opportunity to further boost the overall relationship between the two countries.'
Prime Ministers meeting
Then, on 31 October, Chinese Premier Li Keqiang and Russian Prime Minister Dmitry Medvedev met in Beijing. Again, according to the official Xinhua report: 'Medvedev is the first foreign leader to visit China after the 19th National Congress of the Communist Party of China (CPC). "This has shown the closeness and high level of China-Russia ties," Li said.
'China is ready to consolidate trust, expand cooperation and exchanges with Russia, to bring cooperation visions into reality through Prime Ministers' Regular Meeting as well as other cooperation mechanisms, Li said…
'Medvedev congratulated on the success of the [19th CPC] congress. Hailing Russia-China comprehensive strategic partnership of coordination as "high-level" and "future-oriented", he said Russia expects joint efforts with China for greater progress of cooperation…
'Li and Medvedev will hold the 22nd China-Russia Prime Ministers' Regular Meeting on Wednesday [1 November].'
Significance of China-Russia cooperation
The significance of such close China-Russia cooperation is clear. It is not aimed aggressively against any third country but the cooperation of such major states strongly inhibits aggression by any other country against either China or Russia.
Russia was cynically betrayed by US policy after the dissolution of the USSR, as behind expressions of 'friendship' the US moved NATO up to Russia's borders. US foreign policy also carried out political operations such as the 2014 coup d'etat in Ukraine to install an anti-Russian government followed by military terror by this new Kiev regime against the Russian speaking population of 'East Ukraine'.
Despite China's strong attempts to create a 'win-win' relationship with the US, which will be further expressed during President Trump's forthcoming visit to China, significant neo-con and 'economic nationalist' forces in the US continue to attempt to create tensions – for example in the South China Sea and in statements such as Steve Bannon's declaration: 'the economic war with China is everything. And we have to be maniacally focused on that.'
The cooperation of China and Russia, by strengthening both countries positions in a 'win-win' way, therefore inhibits such aggressive currents within the US from carrying out actions against either country. Therefore China-Russia cooperation is also strongly in the interests of world peace.
Finally it would be enormously beneficial to Russia to learn from China's economic reform. Twenty five years ago, in 1992, I published in Russian an article '​Why the Economic Reform Succeeded in China & Will Fail in Russia & Eastern Europe' (Russian version Почему экономическая реформа в Китае увенчалась успехом, а в России и Восточной Европе потерпела крах?). The title is self-explanatory, it attempted to persuade the Russian authorities to adopt a Chinese style economic reform instead of the 'shock therapy' advocated by the IMF and the overwhelming majority of Western economists. At that time this analysis that China's economic reform would be overwhelmingly successful, and shock therapy would be a disaster in comparison was rejected by the various Yeltsin administrations and little interest was shown by Russia in close cooperation with China. The result was that 'shock therapy' economically devastated Russia, leading to the greatest economic collapse in a major economy in peacetime since the Industrial Revolution.
This lack of interest in Russia in relations with China has now clearly entirely changed. It is therefore greatly to be hoped that, in addition to their present extremely fruitful geopolitical relations, Russia will also study the great success of China's economy. What was already clear from the point of view of economic theory 25 years ago is now demonstrated by the overwhelming practical success of China's economic development. ​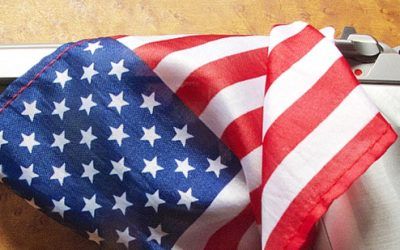 China has not only set a goal of short-term economic acceleration in 2023 compared to the pandemic period ...
Read More

→