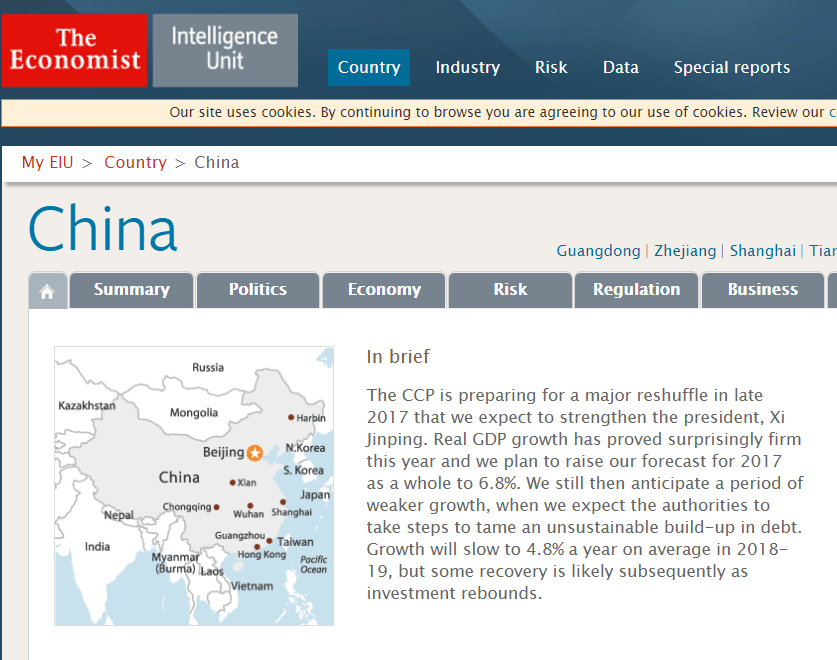 The Economist Intelligence Unit (EIU) has forecast a dramatic slowdown in China's economy: 'Growth will slow to 4.8% a year on average in 2018-19.'
This is despite the higher growth projections in China's current Five Year Plan, President Xi Jinping saying growth should average at least 6.5% until 2020, and even the IMF projecting 6.1% average growth in 2016-2021.
​It will be easy to see that the EIU's forecast was inaccurate as time unfolds.
​The EIU's can be added to the list of inaccurate forecasts on China – the Learning from China website has already done so.