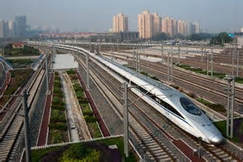 China's latest economic data
China's recently-published second quarter 2017 GDP data showed solid growth in regard to all key indicators. Year-on-year:
• GDP rose 6.9 percent;
• Industrial value-added rose 7.6 percent;
• Retail sales grew 11.0 percent;
• Urban fixed asset investment rose 8.6 percent.
This is a performance exceeding any major Western economy – American GDP growth for the first quarter of 2017 was 2.1 percent, and the second quarter figure is likely to show growth under 3 percent.
China also continues to be the main locomotive of the world economy. The IMF in its latest World Economic Outlook predicts China's 2017 growth will reach 6.7 percent, compared to an American figure of 2.3 percent.
Translating these growth rates into contributions to world economic expansion, predictions at current exchange rates, are difficult due to currency fluctuations – for example the IMF predicted that China's RMB would fall against the dollar by 3.5 percent this year while so far it has actually risen by 2.8 percent. But at comparable international prices, purchasing power parities (PPPs), which automatically compensate for fluctuations in exchange rates, the IMF predicts that in 2017 China's contribution to world GDP growth will be slightly over twice that of the U.S. – 26 percent to 13 percent.
The IMF also projects that India will contribute 13 percent of global growth, the same as the U.S., and the EU 11 percent.
China's first half year economic data therefore confirm both its own strong growth and that it is by far the biggest contributor to world economic expansion.
​
'Econo-fiction' on a 'China hard landing'
Turning to one of the implications of these data, there is a wise Chinese saying "seek truth from facts." Therefore, it is illuminating to compare these actual results of China's economic development with the predictions being made by many so-called "China experts" in the Western media.
Remember all those media stories last year about how China was supposedly going to suffer a "hard landing?" For example, on April 5, 2016, the Wall Street Journal reported: "At a recent workshop hosted by the Council on Foreign Relations, a non-partisan U.S. think tank, participants – 35 or so academic economists, Wall Street professionals and geopolitical strategists – lined up around three different growth scenarios for China.
"Only 31 percent chose the optimistic one, defined as 4-6 percent annual growth, dependent on the government successfully implementing reforms; 61 percent foresaw a "lost decade" of 1-3 percent growth; the rest thought a so-called hard-landing, or contraction, was most likely.
"Of course it wasn't a scientific survey, but what's interesting is that apparently nobody considered the possibility that the Chinese government could deliver on its promise of 'medium to fast' growth, meaning 6.5 percent or higher."
Given China's 6.9 percent GDP growth over a year later, if this was the quality of analysis in the Council on Foreign Relations, one of the U.S.'s most august institutions, it is little wonder U.S. foreign policy will make mistakes.
Regrettably similar examples of this genre of "economic fiction" continue to appear in the media. For example, the U.S. magazine Foreign Policy analysed this month: "Given China's deep-seated economic woes… many experts are…. worried about a Chinese slowdown." The reality is that in the nine years since the beginning of the international financial crisis the U.S. economy grew by 12 percent while China's economy grew by 106 percent – as shown in Figure 1.
Figure 1

​Out of touch with reality
This entire genre of "economic-fiction" in the West regarding China pursues the policy of an economic ostrich – put your head in the sand so you can't see reality. Probably the most notorious example of wishful thinking is Gordon Chang. In June 2002, in his book The Coming Collapse of China, Chang declared: "A half-decade ago the leaders of the People's Republic of China had real choices. Today they do not. They have no exit. They have run out of time."
Amazingly, despite China's failure to "collapse," Chang again declared in December 2015: "China's leaders no longer have the ability to prevent the economy from tumbling down… The leadership is now without tools."
Why the BBC that featured this pronouncement by Chang, considers someone who has been perennially inaccurate a China expert shows propaganda bias as opposed to attempts to analyze reality.
There is a well-known saying in economics, to describe the fact that reality sometimes coincides with the views of out of touch economic dogmatists, that "a stopped clock is right twice a day." The "hard-landing" school of analysts of China have succeeded in exceeding this – by never being right!
Some Western media analysis is far better. Martin Wolf, chief economics commentator of the Financial Times, for example, noted this week: "It is likely that Chinese capital, capital markets and financial institutions will become as influential in the world economy in the 21st century, as U.S. capital, capital markets and financial institutions were in the 20th century."
Serious analysts, who want to have an accurate view of China's, and therefore the global, economy and who made predictions of a China "hard landing" or "crash," will honestly admit "I was wrong" – that is to be respected. Unfortunately, experience shows that there are still many clinging to their "fiction."
Publishing such false analysis is wrong in itself. It can also lead to wrong foreign policy positions, or cost companies hundreds of millions, even billions, of dollars due to a wrong understanding of China's economic dynamics.

*   *   *
This article originally appeared at
China.org.cn
on 22 July 2017.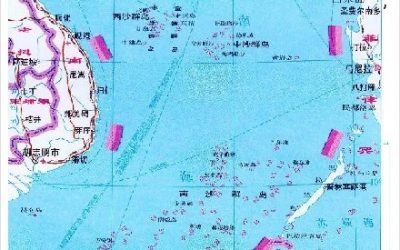 On July 12, the Permanent Court of Arbitration in The Hague issued a pre-arranged declaration supporting some Philippines ...
Read More

→